The growth of After Supper Visions over the past sixteen years could not have been possible without the support of our corporate donors. Some corporate donors make donations that help minimize costs of our photo exhibition, allowing more proceeds to go to the artists. Others offer discounts for reprinting artists' photos on prints, cards and gifts. Still others have purchased numerous ASV prints and had them framed and hung in their corporate offices, helping to "spread the word" about the program and the immense talent of its artists. The management team at Sagence Consulting is among these generous donors, and we are delighted to have had the chance to catch up with them recently and share their donor experience with you.
Sagence Consulting is a management advisory firm that focuses on assisting clients through customization of their data management. Sagence works with Fortune 500 companies in the financial services, healthcare, insurance and technology industries. In 2012, Sagence CEO Bruce Quade and his wife, Leesa bought fourteen ASV prints and hung them as a collage on one, large wall in the Sagence Chicago offices. Leesa learned about ASV through her childhood friend, Katie Tuten, Catholic Charities Strategic Initiatives Manager, who coordinates ASV weekly operations.
As Leesa explains, "We were especially drawn to the black and white ASV photos. At the same time we made our ASV purchase, we also held a contest for photography majors at DePaul University and Columbia College. It was called, 'The Art & Science of Data.' We have moved locations since then, and now our offices are decorated with a combination of After Supper Visions photos and winning entries from that contest. ASV photos are displayed right along those of professional photographers. Our clients are so impressed with the caliber of the photography and they love the history behind our artwork."
Upon hearing this story, ASV Photo Team member Jody O'Connor replied, "Thank you, Leesa. We hear that every year. Art enthusiasts come to our photo exhibition and tell the artists that their photos are as good as any they see at gallery openings across the city."
Sagence Partner Marisela Lawson added, "Our website features After Supper Visions in 'Our Community Work' section, too. We want visitors to know we believe in this program, and we even encourage those who may want to seek employment with us to learn more about ASV." Learn more at sagenceconsulting.com.
Our warmest thanks to Bruce and Leesa Quade, and everyone at Sagence Consulting for their extraordinary support of ASV. You are helping create greater awareness about ASV and its very talented artists. We are honored to partner with you in "Developing Film, Talent and Hope."
Sagence Founding Partner and CEO Bruce Quade (right), with his wife Leesa (center) and Partner Marisela Lawson (left) at the office entrance of Sagence Consulting.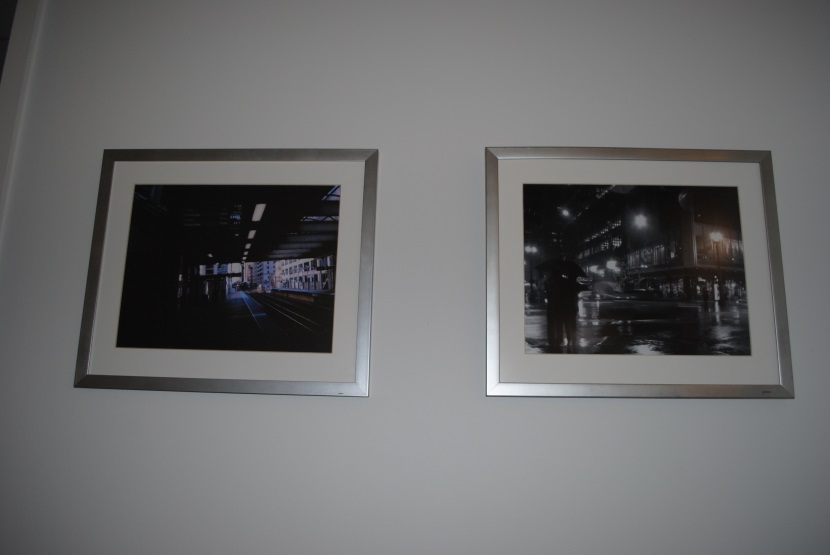 ASV photos are featured throughout the Sagence offices.

Admiring the ASV photos on another wall at Sagence are (l. to r.): Bruce Quade, Leesa Quade, Katie Tuten, Marisela Lawson and Jody O'Connor.
Another beautiful ASV photo of the Chicago skyline displayed at the Sagence offices.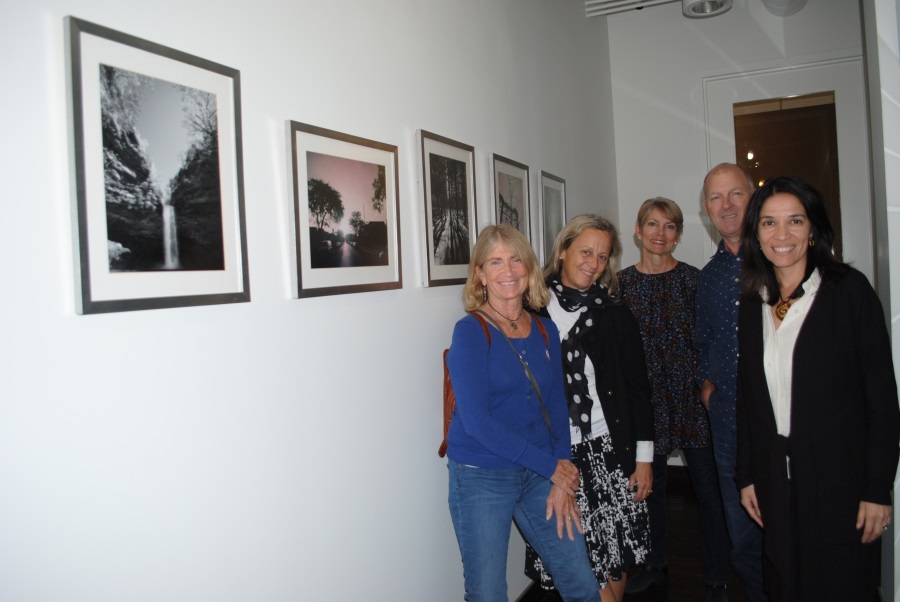 (L. to R) Jody O'Connor, Katie Tuten, Leesa Quade, Bruce Quade and Marisela Lawson appreciate another collection of artwork combining ASV photos with those of professional photographers.
The sleek, innovative Sagence Chicago offices in which ASV photos are featured as part of the permanent décor.